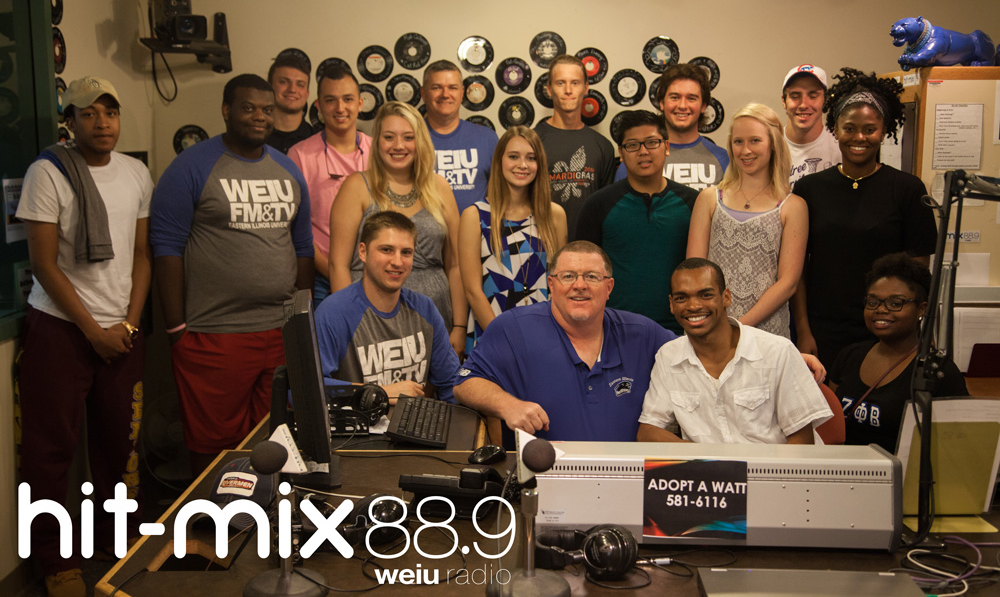 Happy Holidays from Hit-Mix!
All of us here at Hit-Mix 88.9 WEIU would like to wish you a Happy Holiday season. We would like to give you a gift. Starting December 21st through Christmas Day, we will be playing 100% Christmas Music. All your favorite songs for the season such as "We Wish You A Merry Christmas", "A Holly Jolly Christmas", "White Christmas", "Little Drummer Boy" and so many more. 100% Christmas Music…….. December 21st through the 25th, on your favorite station, Hit-Mix 88.9 WEIU.
Underwritten by:
Carle | The Fellowship Center | Sarah Bush Lincoln Health Center | Combs Chiropractic Center/Park Hills Spa | Elliott Furniture | Myerscough Automotive | Porter Auto Body | CCAR | Coles County Sanitation and Recycling | First Neighbor Bank | Dr. Killough
Coles County's Radio Station!
Hit-Mix 88.9 plays the widest variety of the biggest and best artists. Hit-Mix 88.9 is the story of your life in music. We're not too slow. We don't rock too hard. A touch of country. Just the biggest hits you've loved and love. A perfect mix of great songs. Hit-Mix 88.9 plays the widest variety of the biggest and best artists.
The primary purpose of Hit-Mix 88.9 is to provide a paraprofessional experience for students at Eastern Illinois University, who receiving hands-on experience in all facets of radio programming. Students can gain a breadth of experiences, preparing them to enter the professional world of radio broadcasting. Additional experiences include announcing, using production equipment, keeping music and operation logs, writing on-air promotional spots, working at station promotion events and other radio-related tasks. While acting as a place of learning, Hit-Mix 88.9 also strives to provide quality music and community information.
We also broadcast many Eastern Illinois University sporting events. Broadcasting Power: 4000 Watts, Frequency: 88.9 mHz.Our tower is located next to Buzzard Hall, the radio signal is broadcast at 213 feet. Latitude 39-28-43, Longitude 88-10-21 is the exact tower location. Our studios are located down the hall from the main WEIU-FM and WEIU-TV office in the southernmost section of Buzzard Hall. The radio area consists of the on-air studio, a production room and the music libraries. The student office is located across the hall from the entrance of the radio area.