WEIU - The Kids' Choice!
Each week, WEIU-TV broadcasts more than 40 hours of quality PBS Kids programming. These programs not only entertain, but also focus on literacy development, healthy lifestyles, and positive social skills.
---
Partnership with CCR&R
WEIU Educational Services
WEIU has engaged in a collaborative effort with Child Care Resource and Referral (CCR&R) to provide training and resources for teachers, parents and child care providers to extend the learning power of the children's programming we broadcast. Our services include:
Community-based projects such as child care provider literacy visits.
Health and literacy outreach.
Book and literacy kit distribution programs, events, and more.
CCR&R is part of the Illinois Network of Child Care Resource and Referral Agencies and is funded by the Illinois Department of Human Services.
---
Kids Day at the Castle! - Saturday, Aug. 22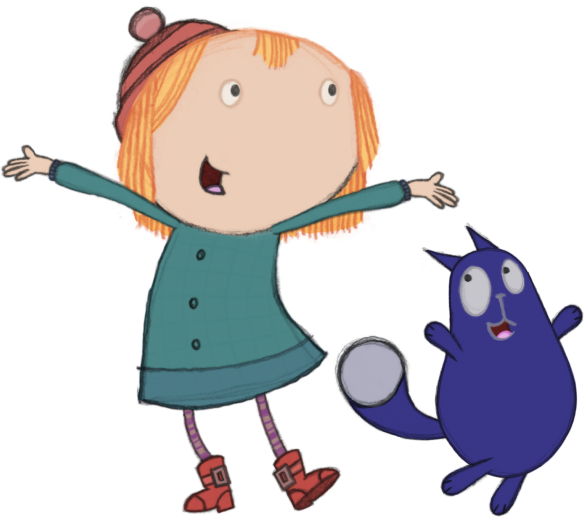 Annual FREE family fun event with a new location this year!
Once again, WEIU Kids Day will be held on the front lawn of Old Main on the campus of EIU! Our PBS characters for the Meet & Greet are Peg + Cat, so don't forget your cameras!
Several local organizations will have activities to interact and engage with children and families. There will be a bounce house, games, WEIU activities and a live Hit-Mix 88.9 radio broadcast with giveaways and a dance contest.
First Federal Savings & Loan Association of Central Illinois will have a bicycle and helmet giveaway for one boy and one girl at noon. The first 300 children will also receive free activity bags. Don't miss out on the fun!
This event will run from 10 a.m. until Noon; more information is available on this flyer.
Supporters of this event are:
First Federal Savings & Loan Association of Central Illinois
EIU Student Community Service
City of Charleston Tourism
Effingham Performance Center
Wood Rentals, Jim Wood Realtor
Carle
Immanuel Lutheran Early Child Care
Myerscough Automotive
What's Cookin'
Coles County Sanitation and Recycling
Family Video
Pilson Auto Center of Charleston
First Neighbor Bank
Edward Jones Investments – Rob Fears
Charleston Service Center
---
Thanks to Our Underwriters!
The following companies/organizations make our educational programs possible!