Rob Calhoun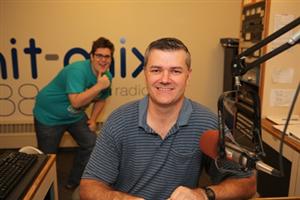 Major: Radio and TV Communications (University of Central Florida '90)
Hometown: Charleston (Originally from Arcola, Ill.)
Years at Hit-Mix: 9
Why did you choose your major?: I love being on the radio. I can't think of a better job.
What is your favorite part of working at Hit-Mix?: The great music that we play.
Hobbies: Watching sports, watching movies, working on the computer.
Interesting Fact About Yourself: I used to be painfully shy.
Favorite Song/Artist: AC/DC - "Thunderstruck"
Best Memory at EIU: Getting a full-time job here.