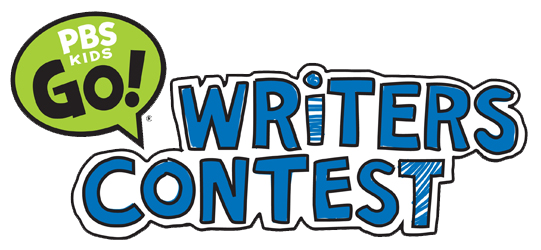 Click here for a press release with details about the 2015 national contest winners!
---
---
---
Few things capture a child's imagination like a good book. We would like to invite you to join WEIU-TV as we encourage local children to create their own stories as part of the PBS Kids Writers Contest.
The PBS Kids Writers Contest is a national-local contest designed to promote the advancements of children's reading skills through hands-on, active learning. The contest encourages children in grades K-3 in communities across the country to celebrate the power of creating stories and illustrations by submitting their own original pieces. It extends the powerful tradition and annual success of the 18-year national "Reading Rainbow Young Writers and Illustrators Contest."
---
---
---
Deadline to Postmark Your Entries was March 31, 2015

This year's contest began Jan. 1, 2015. Entry forms were to be returned any time between then and March 31, 2015, to the address on the bottom of the form. You can have a look at the official contest website and take a look at previous local and national winners!
---
---
---
Activity Sheets
---
---
---
Local Librarians - Get Involved!
To make this contest a major success, we invite you to join in the fun! While we are supporting the contest with broadcast promotional announcements, you can help broaden the reach to your patrons of the contest through the prominent display and distribution of posters in your library. In addition, we invite you to consider organizing an after-school or Saturday morning writing seminar for interested students and their parents. Writing sessions will bring in patrons to your library and will encourage children to participate in the contest.
We hope you will join us in bringing the love of reading and the joy of self-expression to children in our community. If you are interested in being involved, please contact us by email or by phone at 217-581-7193. Thank you!